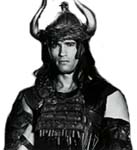 "Conan the Barbarian, played by a steroid-taking, much-younger Arnold Schwarzenegger in 1982 with a ridiculous hat...what is best in life?"
"To Crush your enemies, see them driven before you, and ...and these links..."
[ please return to the main movie monologue page ]
colin@whysanity.net for any inquiries.
Updated April 2012.
Disclaimer: I am not involved with these other websites in any way.

ATTN: NEW YORK CITY ACTORS
... if you're interested in coaching, you may want to contact Acting on Impulse
by (longtime CMMP friend) acting coach Seth Michael May or his biz partner Bryan
... also ... an article Seth wrote on improving your audtion skills. Seth Michael has studied with Harold Guskin among other great teachers.
Other Monologue Sites
(These are all the monologue sites online that I know of...if anyone knows of any additional sites - please tell me @ colin@whysanity.net)
Monologue Me
(Specialized monologues, written just for you.)
Soliloblog
(A blog dedicated to original monologues and monologues from film.)
YouthPLAYS Teen Monologues
(a page of teen monologues, free for use in the classroom and for auditions, from YouthPLAYS, the online publisher of plays for young actors and audiences.)
Free Monologues for Women and For Men by Screenwriter/Playwright Arthur M. Jolly
(Please note the two separate links for males and females.)
Monologue Genie
(Original monologues (eight), free to use for auditions or classes, with permission from the author. Also: recommendations and a tutorial on how to write your own monologues.)
Monologues by Tara Meddaugh
(Original monologues (seven), also free to use for auditions or classes, also with permission from the author.)
Quotes - Grey's Anatomy Insider
(A collection of constantly updated Grey's Anatomy quotes -- with monologues.)
The Monologue Blogger
("The Actors Monologue Service Provider" - a large database of free original monologues.)
Yahoo - Performing Arts - Monologues
(Yahoo's directory catergory for monologues. Lots of very good sites (including some already linked here.)
Chez Jim - Monologues
(A number of free original monologues.)
Monologues for Teens & Adult Actors
(Monologues from original plays @ Jonathandorf.com.)
The Monologue Database
(Monologues from a wide variety of stage plays/musicals. An excellent site.)
Free Monologues at ActorPoint.com
(Free monologues from this website, mostly from plays)
Script Archive: Monologues
(Monologues from both classical and contemporary plays)
Saturday Night Live Transcripts
(Transcripts of pieces throughout the history of SNL - great for those of you that might be looking for comedy dialogues)
MonologueAudition.com
(Articles, tips, links and classes by Karen Kohlhaas, author of The Monologue Audition: A Practical Guide for Actors.)
Naranja: Monologues for Women
(Several dozen monologues -- all for women.)

Movie and/or Acting Related Sites
FilmSite.org
(Specializing in Classic Hollywood/American films, this site has great interpretations, summaries, and commentaries on some brilliant films.
Use it as a checklist of the movies that you should definitely see--instead of renting the same things over and over.)
New York Film Academy - Acting School
(An international film school and acting school based in New York City.)
Monologues and Advice: Bottle Tree Productions
(A couple of hundred pages of free monologues and advice for young people.)
Ace Your Audition
(A free online resource for aspiring actors.)
HowsMyActing.com
(Upload your monologue videos, theatre performances, demo reels and get feedback from other members.)
My College Audition
(one-on-one coaching for the competitive college audition process.)
ExploreTalent.com
(Acting, modeling, movie auditions, and casting calls for actors and actresses.)
Scene Interactive
(An internet based tool that uses performed monologues to market actors to industry professionals. "What does your headshot sound like?")
Howtomodel.com
(Learn how to get started, find agents and get work on your own.)
Writers' Copyright Association
(Offers scipt registration (protection of copyright) and other cool resources for writers and filmmakers.)
TheatreHistory.com
(Articles and other resources regarding the theatre (or theater if you prefer.))
Yahoo - Screenplays
(and my site)
Drew's Script-O-Rama
(An awesomely great movie screenplay archive site. Great for finding movie dialogues.)
Joblo's Screenplays
(Another extremely excellent screenplay archive site.)